Once you are no longer affiliated with campus but still have an active Connect account, you are required to enroll in Google's 2-Step Verification (2SV).  Upon separating from campus, you'll have a 7-day grace period to enroll in Google's 2SV.  If you fail to enroll within the grace period, you will be locked out of your account. 
If you're getting this message when you're attempting to log in, please contact the appropriate support center below.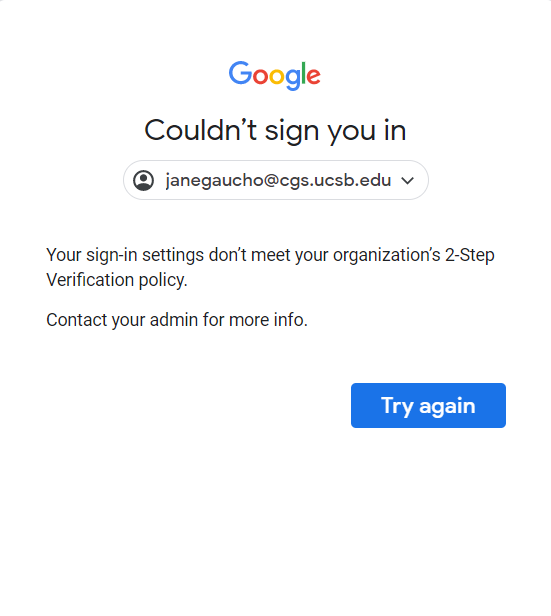 Who do I contact for help?
Former Students & Alumni:

 

help@lsit.ucsb.edu

or (805) 893-HELP (x4357) (hours of operation: 8 a.m. to 5 p.m. PST weekdays)

Former Faculty & Staff:

  For assistance, please contact the Service Desk at

805-893-5000 or x5000.
Thank you for your flexibility and support as we move our campus services forward in security compliance.